Sunset Family & Cosmetic Dentistry, PLLC - Miami Beach, FL
About Sunset Family & Cosmetic Dentistry, PLLC
Our office has been opened for 34 years now, serving different generations from the same families. We have high standards: outstanding personalized dental care is what our patients deserve. We start by LISTENING to your concerns, opinions and needs, then provide treatment options to help you to achieve your optimal dental health. TRUST defines the level quality of care our dentist, hygienists, dental assistants, and administrative staff strive for. Our entire team is dedicated to providing you with excellent, personalized care and service.
Our Office Offers:
Implant Dentistry
Dental Implants have a very high rate of success. They have become the chosen procedure to replace a lost tooth, several teeth or to provide a secure foundation for dentures. Dental Implants function and feel like your natural teeth.
Pediatric Dentistry
Children with healthy teeth chew food easily, learn to speak clearly, and smile with confidence. Start your child now on a lifetime of good dental habits.
Orthodontics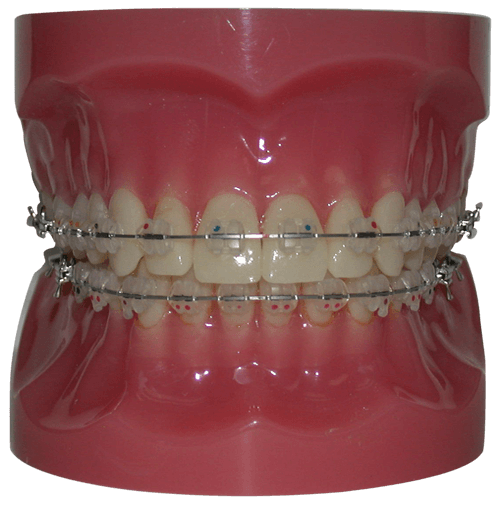 Orthodontics includes the study and treatment of malocclusions (improper bites), which may be a result of tooth irregularity, disproportionate jaw relationships, or both.

Braces are the most commonly used procedure in orthodontic treatment.
Teeth Whitening
Tooth whitening is the #1 requested and performed cosmetic dental procedure. Tooth whitening is a procedure that lightens teeth and helps to remove stains and discoloration.
Family Dentistry
We provide all standard dental services such as regular cleanings, and x-rays, tooth restoration and smile enhancements. All of the services we offer may be reviewed on our website.
Cosmetic Dentistry
Cosmetic dentistry involves procedures such as teeth whitening, bonding, crowns, veneers and tooth colored fillings. These procedures can enhance your teeth and give you a natural, beautiful looking smile.
Oral Surgery
Oral surgery includes the diagnosis, surgical and related treatment of diseases, injuries and defects involving both the functional and esthetic aspects of the hard and soft tissues of the head, mouth, teeth, gums, jaws and neck.
Office Blog
305.531.0063
Sunset Family & Cosmetic Dentistry, PLLC
830 Washington Ave
Miami Beach, FL, 33139
Phone:305.531.0063
Fax:305.532.2983

Office Hours:
Monday:8:00 AM - 8:00 PM
Tuesday:8:00 AM - 8:00 PM
Wednesday:8:00 AM - 8:00 PM
Thursday:8:00 AM - 8:00 PM
Friday:8:00 AM - 8:00 PM
Saturday:8:00 AM - 3:00 PM

Email Us
Thank You!